How to get your e-ID - it's now got even simpler!
Step 1:
If you already have an e-ID then go to Step 2.
You should already have the new chip ID card but if you do not know your e-ID password then send an email to info@mygov.mt requesting your e-ID password including your ID number and telephone number or call the registration office on 25904300.
How to register for this service (Legal Professionals only)
Step 3:
To activate your system access Click 'Subscribe to a Service'.


In the eGovernment Service List choose the service 'Courts of Malta' then select 'Courts eServices Legal Professionals' and provide the information requested.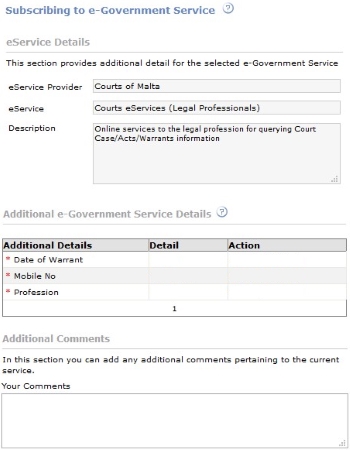 Step 4:
The courts will verify your identity and confirm your application manually.
You will receive a confirmation by email on the address provided.